The 2020 AXIS Choreo-Lab took place virtually from June 3-12, 2020, with mentor Nadia Adame and choreographers Stephanie Bastos, Pelenakeke Brown, Michelle Mantione, and Ellice Patterson.
Learn more about the artists and mentors below.
Co-Mentors and Facilitators
Marc Brew, AXIS Artistic Director & Choreographer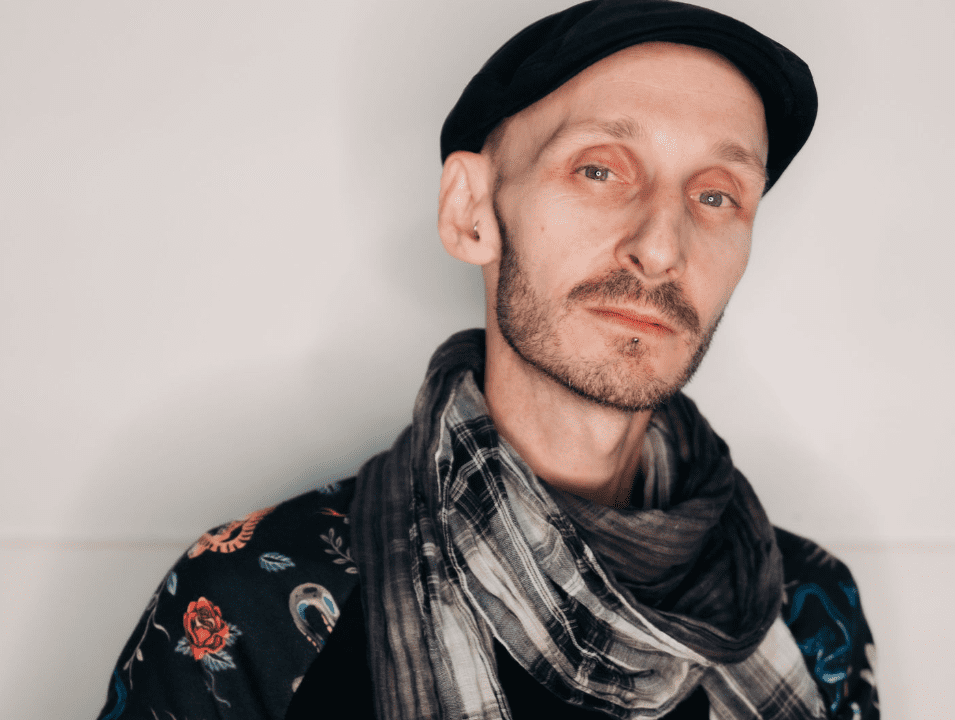 Acclaimed International choreographer and AXIS Artistic Director Marc Brew trained as a professional dancer at the Victorian College of the Arts Secondary School and The Australian Ballet School. He has been working in the UK and Internationally for the past 20 years as a director, choreographer, dancer, teacher and speaker; with the Australian Ballet Company, State Theatre Ballet Company of South Africa, Infinity Dance Theatre, CandoCo Dance Company and AXIS Dance Company. Marc was Associate Director with Scottish Dance Theatre, Associate Artistic Director with Ballet Cymru in Wales and was Associate Artist in 2015 at Tramway Theatre in Glasgow. Since 2008 Marc has been dedicating time to his own choreography with Marc Brew Company and his recent choreographic commissions include Scottish Ballet, Ballet Cymru, YDance, AXIS Dance Company (USA), Candoco Dance Company (UK), Touch Compass (NZ), Amy Seiwert's Imagery (USA), GDance, Scottish Dance Theatre, Greewnwich & Docklands International Festival and City of London Festival (UK). Marc was featured by Time Out Magazine as the best of the new breed of London's Rising Dance Talent and was presented with a Centenary Medal for Outstanding Contribution as a dancer and choreographer. His work Remember When was nominated for an Isadora Duncan Dance Award for Best Performance (individual) and his recent solo work For Now, I am… was listed in the Guardians Top 10 Dance Shows for 2016. For more information visit: marcbrew.com
Nadia Adame, Choreo-Lab Mentor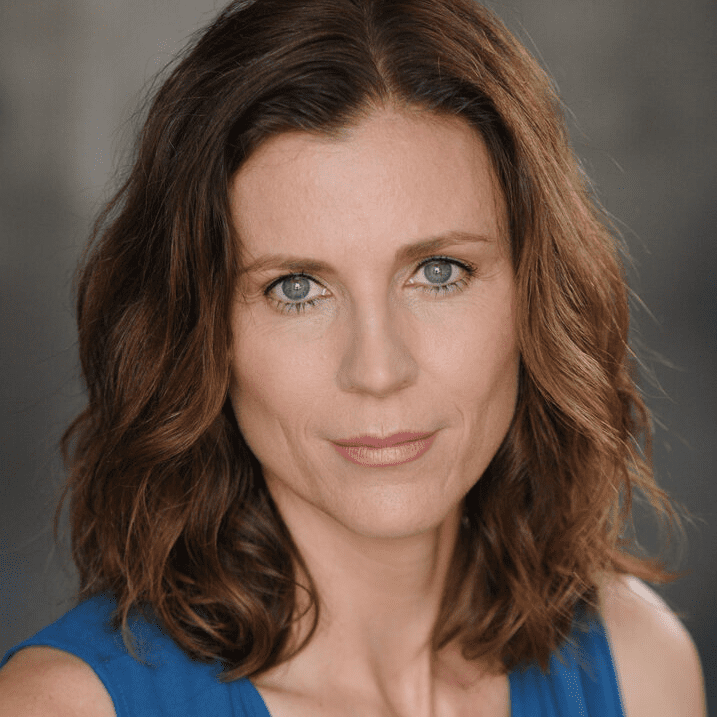 Nadia is a writer, filmmaker, actress and award winning dancer & choreographer. She studied Ballet & Flamenco at the Royal Dance Conservatory of Madrid and holds BA degrees in Theatre and Spanish Language & Literature from the University of Colorado in Boulder. She was a dancer with AXIS (2001-2003) and Candoco Dance Company (2007-2008) and the Founder and Artistic Director of Compañía Y in Madrid and London (2003 – 2014). She has danced pieces by Stephen Petronio, Bill T. Jones, Arthur Pita, Rafael Bonachela, Sonya Delwaide, Chevi Muraday and Marc Brew among others and performed at the Kennedy Centre with Mikhail Baryshnikov for AXIS/VSArts. Nadia's acting career includes theatre works and independent film projects in North America and Europe. For more information visit: www.nadiaadame.com
Choreographers
Stephanie Bastos
Stephanie is the daughter of Bernadette Chaves Nunes and Aluizio Ribeiro Bastos, started her performance career as a child with the Miami Ballet and in her teens, became one of the founding members of the internationally acclaimed Isadora Duncan Dance Ensemble of Miami, FL directed by Andrea Seidel and featured in Isadora Duncan Dance and Repertory by Princeton Book Company. As a pre-professional, she was awarded scholarships to train at American Dance Festival, Jacob's Pillow and Bates Dance Festival after losing her leg in a tragic car accident and subsequently retraining herself to dance with a prosthetic leg. Since then, she has received her BFA in Dance from New World School of the Arts and has been performing, touring and teaching Contemporary Dance throughout the United States, Germany, Poland, Argentina and Brazil. She has trained with master teachers; Martha Mahr, Thomas Armour, Andrea Seidel, Julia Levien, Peter London, Donald McKayle, Chuck Davis, Jawole Willa Jo Zollar, Reginald Yates, Tania Santiago and Mestre King among others. Winner of the 2011 San Francisco "Izzies" Award for Outstanding Achievement in Performance Ensemble with Ase West Dance Theater Collective, she has also worked with the Urban Bush Women, AXIS Dance Company, Deep Waters Dance Theater, Aguas Da Bahia and Ron Brown's/ EVIDENCE as a guest performer for the "Nick Cave: Meet Me at the Center of the Earth", Soundsuits exhibit at Yerba Buena Center for the Arts, SF.
Pelenakeke Brown
Pelenakeke is a NYC based interdisciplinary artist. Her practice spans drawing, writing, and movement. She is from Aotearoa (New Zealand) and is an afakasi Samoan, disabled artist. In 2019 she received a Dance/NYC's Disability Dance Artistry Award, the Laundromat Project Alumni Denniston Hill residency and was the curator for the Artists of Color Council Movement Research at Judson Church Spring season. She has curated and presented programs for The Metropolitan Museum of Art and the New York Public Library for the Performing Arts, Lincoln Center and Gibney Dance Center. She is a 2018 Create Change Fellow with the Laundromat Project and an NYFA Immigrant Artist Program alum. She has attended residencies at the Vermont Studio Center (VT), Denniston Hill (NY) and Ana Pekapeka Studio (NZ). She has exhibited her work in the US and internationally. Her non-fiction creative work has been published in The James Franco Review, Hawai'i Review, Apogee Journal, and the Movement Research Performance Journal issue. She is a founding member of Touch Compass, New Zealand's first mixed-ability dance company. She is a 2020 Eyebeam Artist in Residence.
Michelle Mantione
Michelle earned a B.S. in Physically Integrated Dance from the CUNY Baccalaureate Program. As a disabled dancer, Mantione has performed with Heidi Latsky Dance, Infinity Dance Theater, Marked Dance Project, New York Deaf Theatre, Steve Paxton, and Susan Marshall. As an arts administrator and advocate, Mantione is currently a part of the Dance/NYC Symposium Programming Committee, and contributor with the NYC Department of Education/Office of Arts and Special Projects: Arts and Students with Disabilities Online Resource Compendium. Other past positions include Audio Description Associates training and Manhattan Neighborhood Network media advocacy training which led to a partnership with former Disabilities Network of NYC's DISLABELED TV/Film Series and the NYC Commission on Human Rights.
Ellice Patterson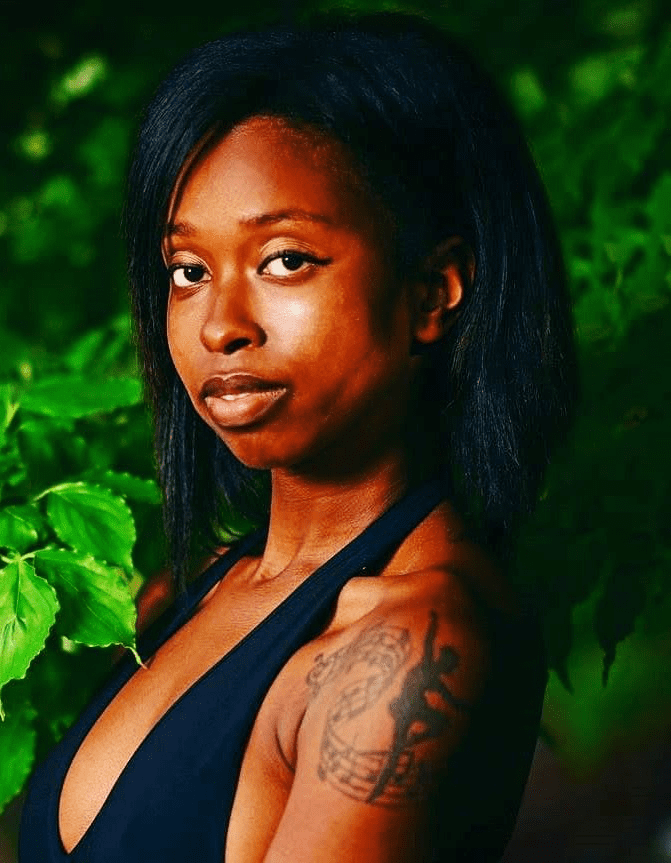 Ellice is the founder and director of Abilities Dance, a Boston- based dance company that welcomes dancers with and without disabilities. Her work in Abilities is modern focused with an adaptive twist so that dance is accessible to all. Outside of exclusively Abilities Dance's shows, her choreography has appeared in HUBweek, Bill Evans Somatic Conference, Boston Contemporary Dance Festival, The Series: Vol IV at the Ailey Citigroup Theatre, and more. She has given lectures and workshops at schools, universities, and organizations (such as Harvard, McLean Hospital, Fidelity Investments, Boston University, MS School for Math & Science, and more) across the country. She also earned her Bachelor of Arts in Biological Sciences from Wellesley College and her Masters of Science in Management Studies from Boston University Questrom School of Business.
Dancers
AXIS Company Dancers: Bradford Chin, DeMarco Sleeper, AJ Guevara, JanpiStar, Yuko Monden Juma
AXIS Choreo-Lab is generously funded by the Andrew W. Mellon Foundation