"There is no more defiant a land that I can think of than AXIS.
They showed me what dance could be."

– Bill T Jones, Choreographer/MacArthur Fellow
---
For over 35 years, AXIS has toured innovative productions with high-profile choreographers that redefine dance and disability across the country and world. Past presenters include the Joyce Theater, Harvard Dance Center, and the Dubai World Expo 2020.

AXIS is led by Artistic Director Nadia Adame, a multidisciplinary award-winning artist from Spain with a spinal cord injury. After beginning her professional career as a dancer with AXIS in 2001, Nadia is thrilled to return to the company and direct AXIS' cutting-edge programming that builds bridges between contemporary dance and disability culture.
Contact us through the link below to learn more:
Please note: This form is for theater & venue bookings only.
For school engagement requests, click here.
---
Alongside our artistic offerings, we offer comprehensive engagement programming for disabled and non-disabled community members of all ages and experience levels.
---
Please Contact [email protected] if you would like to access to our current presenter & press materials, found through the link above.
---
Now Touring
In her first work for AXIS as Artistic Director, Nadia Adame's Breathe Again explores the most suffocating parts of our collective and individual journeys. Running time: Approx.15 minutes, 30 seconds.
---
Choreographed by award-winning Spanish Choreographer Asun Noales, Desiderata explores the idea of ​​desire as something universal and intimate at the same time. Epiphany of the being that looks, listens, vibrates and touches another body. Universe that is revealed by discovering the other. Running Time: Approx. 26 minutes.
---
In his first commissioned work for AXIS, Choreo-Lab alum Ben Levine's Tread is a joyful exploration of momentum, friction, and gravity that uses wheeled children's toys to level the playing field between disabled and non-disabled dancers. Running Time: Approx. 16 minutes, 30 seconds.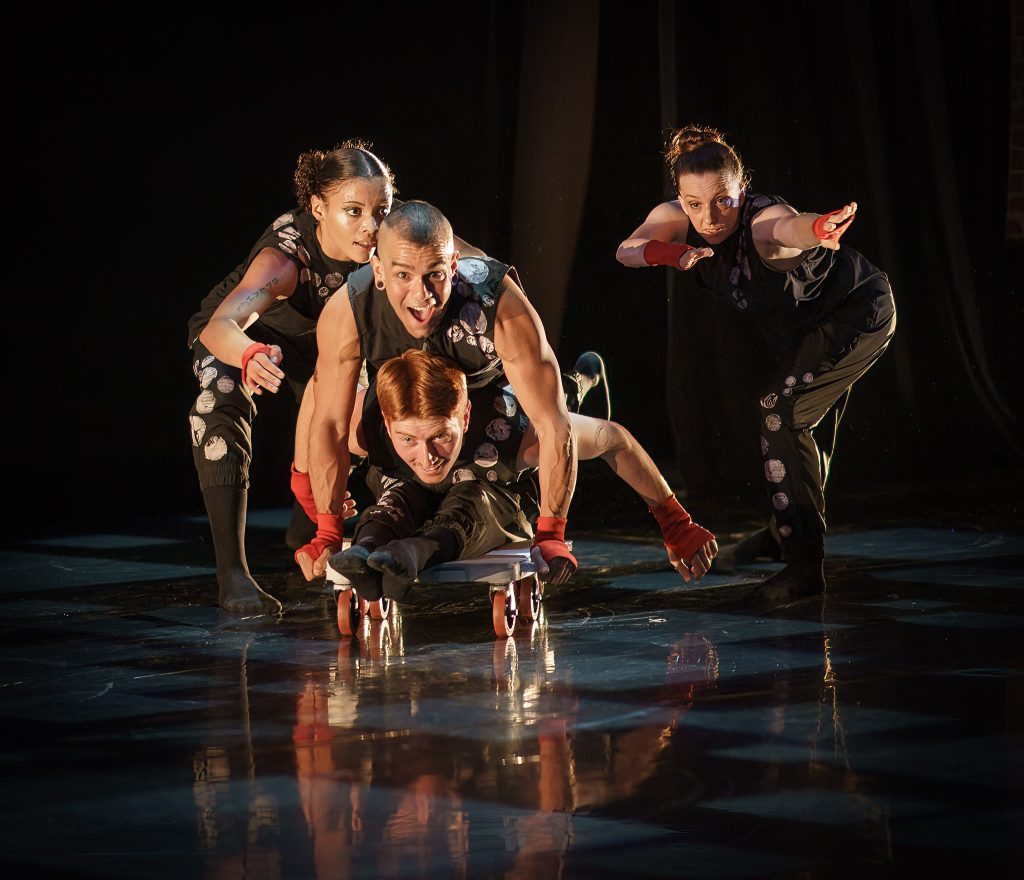 ---
Historias Rotas (Broken Stories), choreographed in 2018 by our current Artistic Director Nadia Adame, explores how our stories start with our ancestors: Their struggles, their tears, and their smiles. We go through life gathering stories and collecting moments that become part of our baggage. We are who we are because of these moments and the people we encounter. Running Time: Approx. 13 minutes.
---
Robin Dekkers' dynamic Flutter—which has been noted for its music being something dancers dance against rather than with – was originally staged for Post:Ballet. The work was then refocused by Dekkers through the lens of integrated dance, as a way of highlighting the skills of the individual AXIS dancers as well as how they come together as a cohesive company. Running Time: Approx. 9 minutes, 30 seconds.
---
This award-winning feature-length dance film by former Artistic Director Marc Brew explores the multiple meanings of home as it peels back the layers to uncover the human need for belonging. Running Time: 50 minutes.
Winner – Best Experimental Feature Film – Silk Road Film Awards Cannes, 2022
Winner – Best Feature Film – Experimental Dance & Film Festival, 2022
Winner – Best Live Capture Dance Film – Inspired Dance Film Festival, 2022
Winner – Best Dance Film, Best New Media – Sensei Tokyo Film Festival, 2022
Winner – Best New Media – Magma Film Festival, 2022
Finalist – Open Vision Film Festival, 2022
Official Selection – Sans Souci Festival of Dance Cinema, 2022
Official Selection – LoudSoulMusic Festival, 2022
---
"Like much that is surprising in art … AXIS's work instructs the viewer in how to appreciate it, and the lesson is delivered with cogent force: Sympathy is irrelevant. Forget what isn't here, and pay attention to what is."

Bruce Weber, New York Times