The 2021 AXIS Choreo-Lab took place virtually from May 5th-14th, 2021, with co-mentors – Choreo-Lab alum Alice Sheppard, Artistic Director of Kinetic Light, alongside AXIS Artistic Director Marc Brew and choreographers: Ben Levine, Dawn States, Kayla Hamilton, Octavia Rose Hingle, and Peter Trojic.
The choreographers worked with the AXIS Dance Company Dancers, along with guest dancers Ashley Sisti, Bhumi Patel, Heidi Cash, Jhia Jackson, and Kelsey Gerber.
Learn more about the artists and mentors below.
Co-Mentors and Facilitators
Alice Sheppard, Choreo-Lab Mentor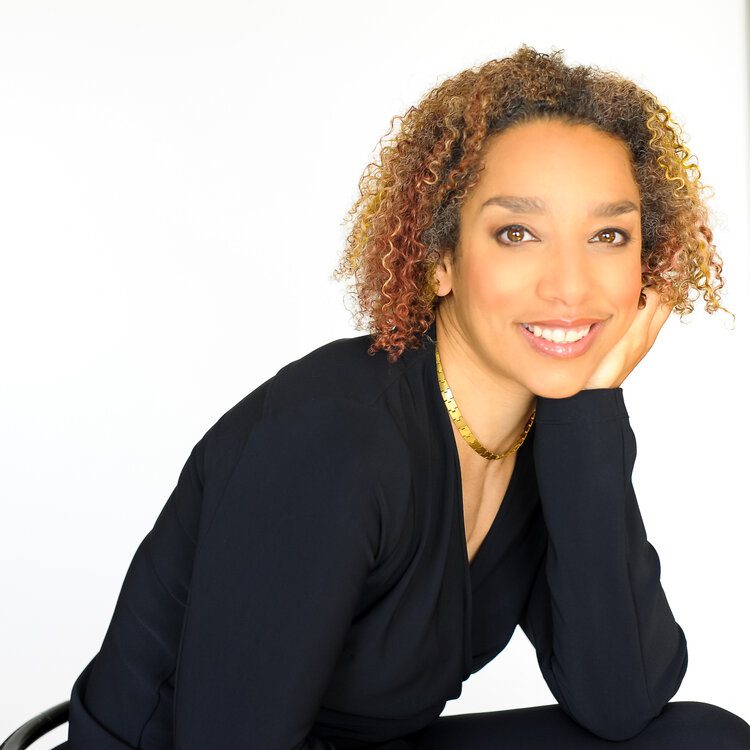 After a series of classes with AXIS Dance Company in Oakland, Alice Sheppard trained with Kitty Lunn in New York and made her debut with Infinity Dance Theater. Alice was offered an apprenticeship to AXIS Dance Company; she became a core company member and toured nationally and taught in the company's education and outreach programs. Since becoming an independent dance artist, Alice has danced in projects with Ballet Cymru/GDance, and Marc Brew Company in the United Kingdom. In the United States, she has worked with Marjani Forté, MBDance, Infinity Dance Theater, and Steve Paxton. As a guest artist, she has danced with AXIS Dance Company and Full Radius Dance.
A USA Artist, Creative Capital grantee and Bessie Award winner, Alice creates movement that challenges conventional understandings of disabled and dancing bodies. Engaging with disability arts, culture and history, Alice's commissioned choreography attends to the complex intersections of disability, gender, and race. Alice was a 2018 AXIS Dance Company Choreo-Lab Participant made possible with support from the Andrew W. Mellon Foundation. Alice is a noted speaker and panelist whose writing has appeared in a variety of essay collections, the New York Times, and such journals as Catalyst.
Alice is the founder and artistic lead for Kinetic Light, a project based ensemble, working at the intersections of disability, dance, design, identity, and technology to create transformative art and advance the disability arts movement. Through nuanced investment in the histories, cultures, and artistic work of disabled people and people of color, Kinetic Light promotes intersectional disability as a creative force and access as an aesthetic critical to the creative process.
Marc Brew, AXIS Artistic Director & Choreographer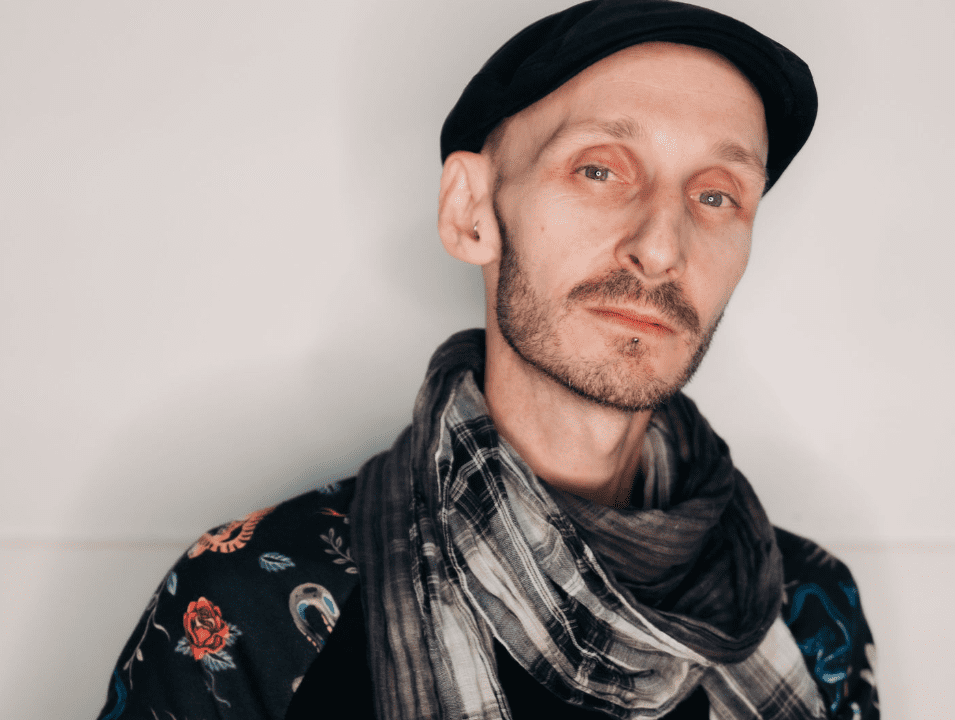 Acclaimed International choreographer and AXIS Artistic Director Marc Brew trained as a professional dancer at the Victorian College of the Arts Secondary School and The Australian Ballet School. He has been working in the UK and Internationally for the past 20 years as a director, choreographer, dancer, teacher and speaker; with the Australian Ballet Company, State Theatre Ballet Company of South Africa, Infinity Dance Theatre, CandoCo Dance Company and AXIS Dance Company. Marc was Associate Director with Scottish Dance Theatre, Associate Artistic Director with Ballet Cymru in Wales and was Associate Artist in 2015 at Tramway Theatre in Glasgow. Since 2008 Marc has been dedicating time to his own choreography with Marc Brew Company and his recent choreographic commissions include Scottish Ballet, Ballet Cymru, YDance, AXIS Dance Company (USA), Candoco Dance Company (UK), Touch Compass (NZ), Amy Seiwert's Imagery (USA), GDance, Scottish Dance Theatre, Greewnwich & Docklands International Festival and City of London Festival (UK). Marc was featured by Time Out Magazine as the best of the new breed of London's Rising Dance Talent and was presented with a Centenary Medal for Outstanding Contribution as a dancer and choreographer. His work Remember When was nominated for an Isadora Duncan Dance Award for Best Performance (individual) and his recent solo work For Now, I am… was listed in the Guardians Top 10 Dance Shows for 2016. For more information visit: marcbrew.com
Choreographers
Ben Levine
As a multi-disciplinary artist, Ben Levine combines his dance and theater training with his knowledge of technology and a firm mindset that anything is possible to make awesome art. He brings over a decade of experience to his roles as the Producing Director of Extreme Lengths Productions; Director of Production at Dance Place in Washington, DC; and Production Manager at the National Performance Network. Named "Best Up-For-Anything Technical Director" by the Washington City Paper, Ben works as a theater technician and carpenter, as well as a lighting, scenic, and projection designer. Recent projects include Kitchen Sink Fest, a mega-collaborative one-minute dance extravaganza and "I made this dance and nobody cares but you," a series of works for a single viewer at a time. His upcoming project LENS is set to premiere at the Kennedy Center in fall 2021. He holds degrees in Theater Arts and Mathematics from Drew University.
Dawn States
Dawn States began dancing at the age of five and fell in love with ballet. Dawn's dad is a truck driver and their mom cleaned the dance studio to support their access to classes. At age eighteen, Dawn had to have their first intensive spinal operation. This was followed by a longer and more intensive operation, which resulted in the placement of rods and screws in their spinal fusion. A traumatic car accident after this left them with three fractured bones in their right hip. Medical professionals advised against dancing. Because of this, Dawn holds a Bachelor's degree in library science. Through the tutelage of Axis Dance and individuals in the disability community, Dawn returned to dance. They now hold their MFA in Dance from Temple University and were awarded the Rose Vernick Artistic Transformation award in recognition of their thesis work Incurvation. Dawn is committed to making dance accessible and does this through their accessibility measures in their choreographic work, inclusion of disbabled dancers in their work and being an invested and empathetic teaching artist.
Kayla Hamilton
Kayla Hamilton is an artist and educator who grew up on cattle farms, the hot Texas heat, and big Sunday dinners with her family. Kayla is inspired by trap music, wordplay and notions of sight, and her students. Kayla earned a BA in Dance from Texas Woman's University and an MS Ed in Special Education from Hunter College. She is a member of the 2017 Bessie-award winning collective of the skeleton architecture, the future of our world's. Kayla is in community with MK Abadu, Crystal U. Davis, Paloma McGregor/Angela's Pulse, the women of skeleton architecture, and dances with Gesel Mason Performance Projects, Sydnie L. Mosley Dances, and Maria Bauman-Morales/MBDance. Kayla's work focuses on collaboration with artists from various disciplines to explore the intersection of race and disability. She has been the recipient of Angela's Pulse/Dancing While Black Fellowship, Brooklyn Arts Exchange Summer Space Grant, New Live Arts Fresh Tracks, and is the 2019-2021 Movement Research Artist in Residence. When Kayla is not dancing, she's a special education teacher at the Highbridge Green School who loves to watch Law and Order on Hulu.
Octavia Rose Hingle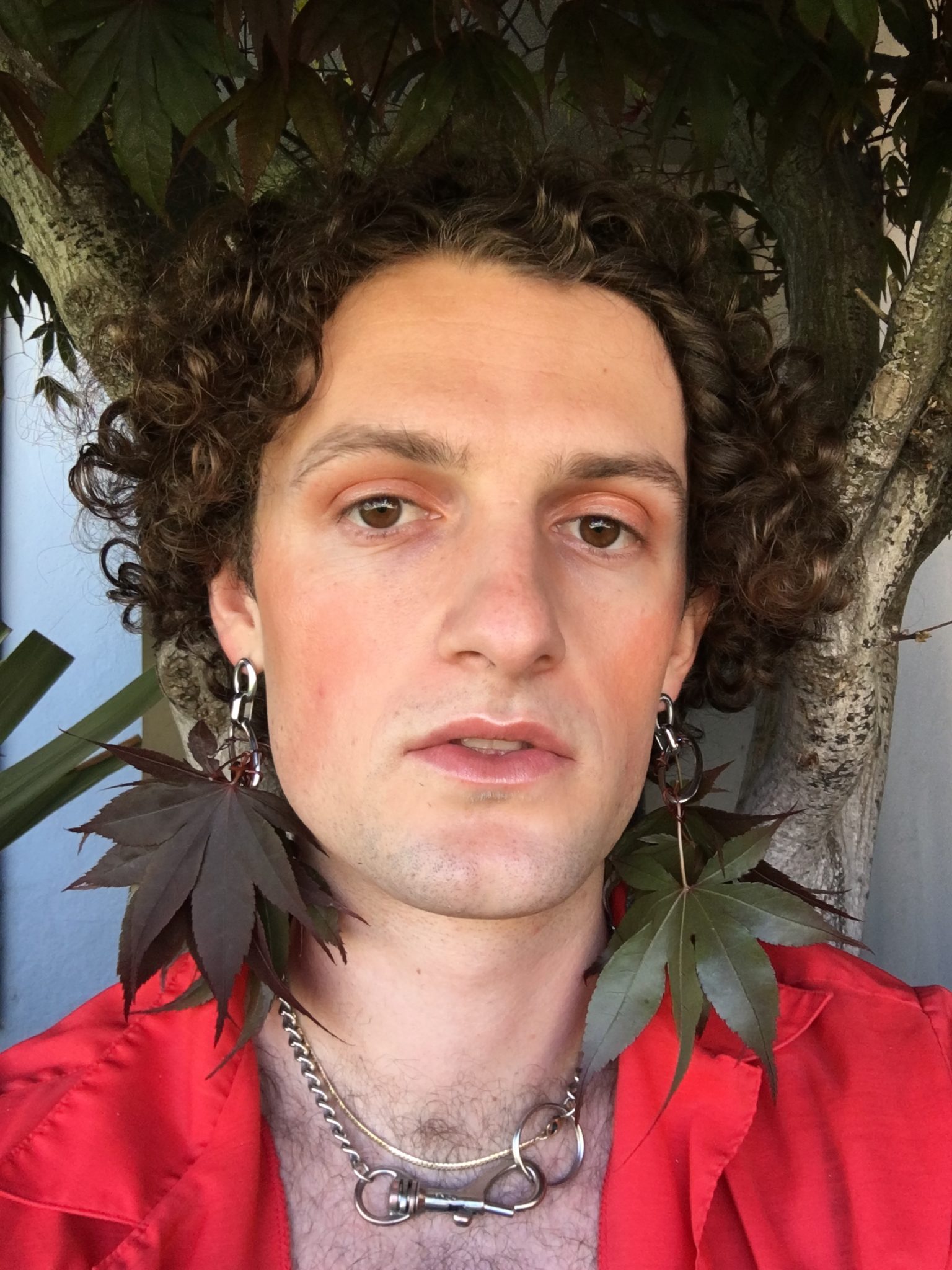 Octavia Rose Hingle is an East Bay born & raised dance artist and visual storyteller with a physical impairment. Their performance work centers access as an aesthetic portal to visions of past and future ancestors that travel through the present moment. Under the creative umbrella Octavia Rose Projects, they facilitate interdisciplinary collaborations that tap into the transformative powers of our collective imagination.
Octavia holds a BA in dance from Middlebury College, and has studied with ODC/Dance, the UCLA Dancing Disability lab and Headlong Performance Institute. Recent choreography credits include LEVYsalon, SAFEhouse for the Arts RAW residency, Shawl Anderson Queering Dance Festival & the National Queer Arts Festival. They also work as a Marketing and Communications Coordinator with AXIS. You can learn more about their work at vimeo.com/octaviarose
Peter Trojic
Peter Trojic is a disabled dancer, originally from New York City, who began dancing in 2015. He currently dances with Full Radius Dance, General Mischief Dance Theater, and Heidi Latsky Dance. and has previously worked with Marked Dance Project (MDP).
He also has a passion for acting and performance. Peter works in accessibility and technology as it relates to performance with a focus on the betterment of accessibility practices from both the audience and performer. He works with the belief that if we prioritize accessibility at the beginning, art will be better. He went to Queens College for a B.A. in Urban Planning and Environmental Studies. Peter has performed at the United Nations, the Whitney Museum, The New York City Highline, and the Lincoln Center Atrium.
Choreo-Lab Dancers
Ashley Sisti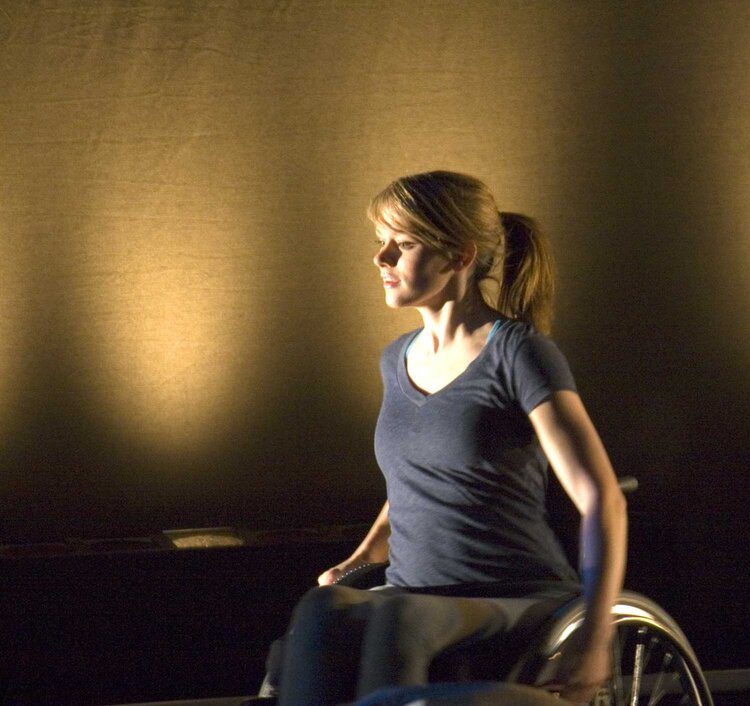 Ashley Sisti is a disabled dancer. Originally from Virginia, she grew up with a love of ballet and was trained at the School of Richmond Ballet, performing periodically with the company. At the University of Virginia, Ashley was an active participant in a student-run ballet group that nurtured choreographers and free ballet classes. She studied with Rose Pasquarello Beauchamp and helped form the academic dance program at UVA. After a horseback riding accident that caused a spinal cord injury, Ashley returned to dance with AXIS Dance Company in 2010 as part of their UVA residency. Since relocating to the Bay Area in 2018, Ashley has rediscovered dance through AXIS, participating in the 2019 Summer Intensive program.
Bhumi B Patel
Bhumi B Patel is a queer, desi artist/activist. Her work involves dancing, choreographing, curating, educating, and writing as a pursuit for liberation, with the time and space to decolonize the body. She earned her MA in American Dance Studies from FSU and her MFA from Mills College. She earned a BA from Agnes Scott College. Bhumi was a 2017-2018 Emerging Arts Professionals Fellow and a 2019 Women of Color in the Arts Fellow. She is a member of Dancing Around Race, Cat Call Choir, performs with Krista DeNio/Moving Ground, and currently directors pateldanceworks, a dance company in the San Francisco Bay Area. She has been published in the San Francisco Chronicle, Life as a Modern Dancer, Contact Quarterly, and InDance.
Heidi Cash
Heidi Cash grew up loving movement, but as a powerchair user, she never thought she could be a dancer.
That all changed in 2009, when she took a class in Dance/Movement Therapy while earning her MA degree in Expressive Arts Therapy. Heidi fell in love with creative movement and, with encouragement from her professor, signed up for one of AXIS's classes.

Over the past decade, Heidi has built an expertise in physically integrated dance through taking numerous AXIS classes, including five Summer Intensives. She has also performed with AXIS as a community cast dancer in several shows, including David Dorfman's "Light Shelter" (2009 Home Season), and four outdoor pieces created by Sonsheree Giles for the Yerba Buena Gardens Festival. She was a dancer for the inaugural AXIS Choreo-Lab in 2018. Heidi has also assisted with teaching a kids' class for children with and without disabilities.
Jhia Louise Jackson
Jhia Louise Jackson (she/they) is an artist, academic, and activist who regularly engages in interdisciplinary projects. She has worked with artists such as Alexandra Pirici, Joya Powell/Movement of the People Dance Company, Raissa Simpson/Push Dance Company, RAWdance, Cally Spooner, Kim Epifano/Epiphany Dance Theater, and dNaga Dance. As the founder of j.habitus and a current doctoral student in Sociology at UCSF, she creates visceral explorations and presentations of topics drawn from her academic and activist work. She earned her BA in Dance, Sociology, and Ethics from Loyola Marymount University in LA and her MS in Bioethics from Columbia University. She is the founder of Emerging Black Bay Artists, an online community supporting the professional development of early and mid-career Black artists in the Bay Area. Visit www.emergingblackbayartists.com or www.jhiajackson.com to learn more about her work
Kelsey Gerber
Kelsey Gerber is a Bay area performing artist and choreographer originally from Lake Tahoe, Nevada. Kelsey has a BFA in Dance Performance from UC Irvine, and has since danced works by Twyla Tharp, Autumn Eckman, Brenda Way, and others. She has been a dancer with bay area companies Peter & Co, ka·nei·see | collective, and Bellwether Dance Project. Last year, Kelsey choreographed and produced a dance film, "Bloom", which received [film festival] awards for Best Choreography and Audience Choice Award. Kelsey currently teaches with ODC and is enjoying collaborating on a new dance film with a fellow dancer based in South Korea.
AXIS Company Dancers:
Yuko Monden Juma, JanpiStar, Sonsherée Giles, DeMarco Sleeper
AXIS Choreo-Lab is generously funded by the Andrew W. Mellon Foundation