The 2022 AXIS Choreo-Lab took place in person from June 13-24, 2022. This lab was offered in two locations – New York City and the Bay Area, California in partnership with The Joyce Theater.
Nadia Adame, AXIS Artistic Director served Mentor for the Berkeley, CA Lab, with Choreographic Fellow Sonya Rio-Glick.
Jerron Herman, award-winning dancer, writer, choreographer served as Mentor for the two NYC choreographers: x and Audre Wirtanen.
Learn more about the artists and mentors below.
Co-Mentors and Facilitators
Nadia Adame, AXIS Artistic Director & Choreo-Lab Mentor
Nadia Adame is a Spanish multidisciplinary award-winning artist with a spinal cord injury. She studied Ballet & Flamenco at the Royal Dance Conservatory of Madrid and has a BA in Theatre from the University of Colorado. She was a company member with AXIS (2001-2003) and Candoco Dance Company (2007-2008). In 2004, she co-founded and was the Co-Artistic Director of Compañía Y in Spain, a multimedia and performance collective. Nadia's credits include dance, theatre, commercial, and independent film projects in the UK, Spain, US, and Canada. As a performer, she has been featured in works by Stephen Petronio, Bill T. Jones, Arthur Pita, Rafael Bonachela, Davis Robertson, Sonya Delwaide, Marc Brew, Chevi Muraday and Asun Noales, among others. For more information, visit www.nadiaadame.com.
Jerron Herman, Choreo-Lab Mentor
Jerron Herman is a dancer and writer who is compelled to create images of freedom. His process is supported by personal histories and social legacies of disability aesthetics that undermine notions of production in favor of welcoming. The nuanced pieces Jerron exhibits contend with an early childhood desire to create many worlds in which others inhabit.
From 2011-2019 he was a principal member of Heidi Latsky Dance and also served as their Development Director from 2016-19. He's since joined Disability Arts collective Kinetic Light as a choreographic collaborator realizing the work Wired. Jerron was a finalist for the inaugural Apothetae/Lark Play Development Lab Fellowship and was also nominated for a Fellowship in Dance from United States Artists. His latest works include Breaking and Entering with Molly Joyce at Danspace Project; Many Ways to Raise a Fist for the 29th Anniversary of the ADA at the The Whitney Museum; and Relative – a crip dance party – for the disabled-led festival I WANNA BE WITH YOU EVERYWHERE at Performance Space New York. He studied Playwriting at NYU/Tisch School of the Arts and received a B.A. from The King's College. The New York Times has called him, "…the inexhaustible Mr. Herman." As a writer, moderator, and advocate for the arts; he has served on the Board of Trustees at Dance/USA since 2017. He is a 2020 Disability Futures Fellow, a joint initiative of the Andrew W. Mellon Foundation and Ford Foundation respectively.
---
Choreographers
x
x (they/themme, fae/faer, ze/hir) is a TRANSdisciplinary artist who offers a conceptual and post-technique approach to movement-based performance. x has shared short films, installations, and dance works in Budapest, HU; Detroit, MI; Ithaca, NY; and NYC (including Dixon Place, Judson Church, Satellite Art Club, Honey's Bar, and Starr Bar). Selected accomplishments include: GALLIM Moving Artist Residency (2022), Bronx Cultural Visions Fund (Bronx Council on the Arts, 2021), City Artist Corps grant (2021), LiftOff Residency (New Dance Alliance, 2021); Fellowship with The Performance Project @ University Settlement (2021-2022); Disability. Dance. Artistry. Dance. Residency Program (Dance/NYC, Gibney, 2021-2022), Disability. Dance. Artistry. Dance and Social Justice Fellowship Program (Dance/NYC, 2020), Black Sound Artist Grant from Voice of the Valley (2020); Needing It Residency with BAX (Brooklyn Arts Exchange, 2019). Currently, x is a Guest Choreographer with the Student Company and an Assistant Teaching Artist in the School at Mark Morris Dance Center. x is excited to share that among their collaborative projects, they are a co-creator and performer in Territory: The Island Remembers, an ensemble performance and installation led by zavé martohardjono (Gibney Presents, April 2022). Recently, x has joined Heidi Latsky Dance as a dancer in ON DISPLAY and D.I.S.P.L.A.Y.E.D.
Audre Wirtanen
Audre Wirtanen (she, her) is a disabled artist, scientist, and community organizer specializing in hypermobile specific care access. She is hypermobile, autistic, and sick as fuck. Audre co-founded and co-directs Hyp-ACCESS alongside L Tuthall. Hyp-ACCESS launched in response to the extreme care neglect Hypermobile people face in every body-based field. Audre's artistic work blurs informational presentation and performance – navigating experiences and histories of Hypermobile disability and accessibility to confront the very systems that exploit and fetishize connective tissue differences for aesthetics of notoriety and "wellness/health". She is interested in the interconnectedness of Hypermobile exploitation in the arts to the medicalization of disability. Audre is currently an Activist in Residence with New Yorkers 4 Culture and Arts (NY4CA). She leads her own IRB approved research, and co-developed Hypermobile Accessible Proprioceptive Therapy (HAPT), currently under consideration for a clinical trial. Audre teaches dance improvisation and HAPT through freeskewl and Hyp-ACCESS.
Sonya Rio-Glick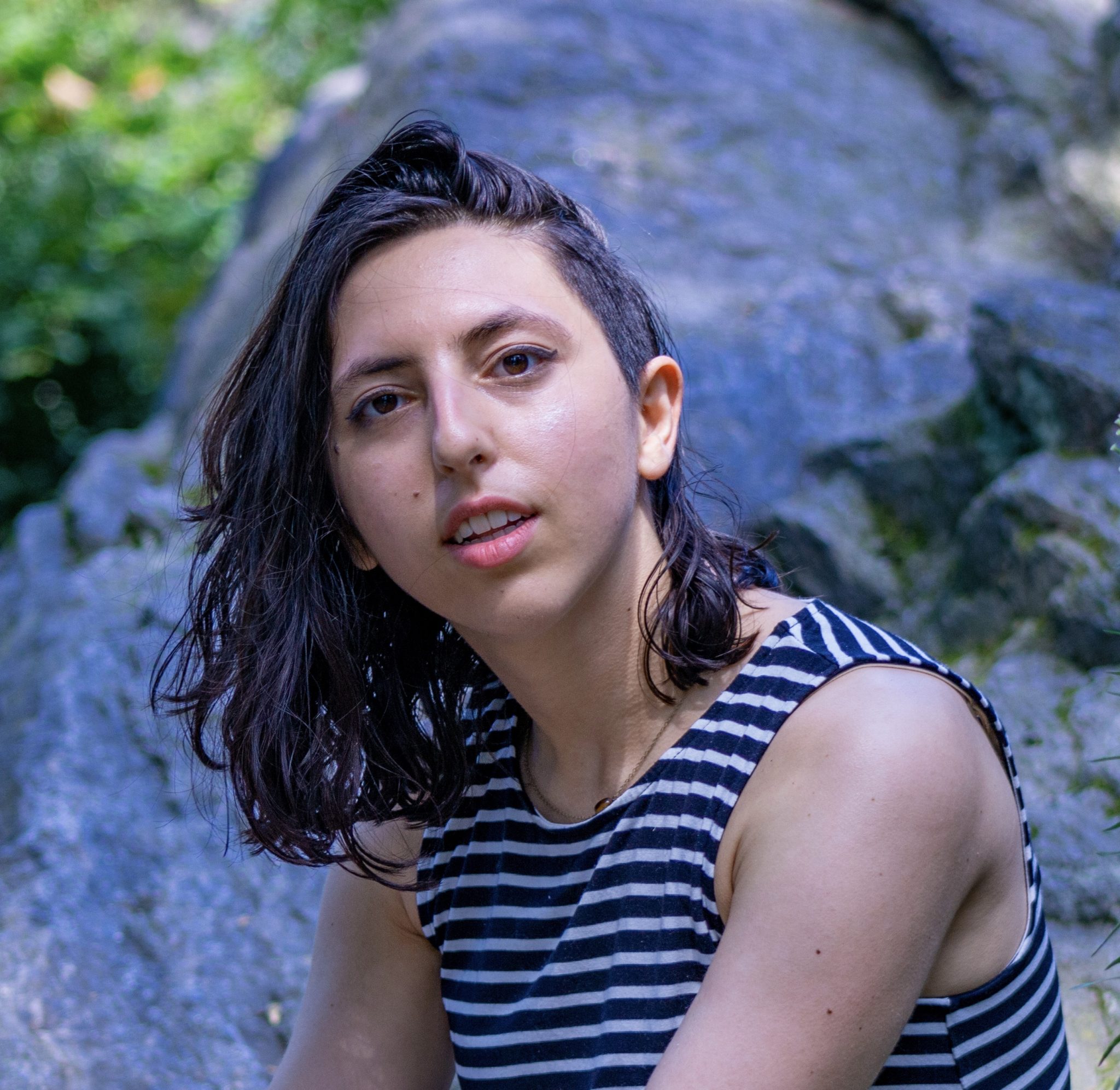 Sonya Rio-Glick https://www.sonyarioglick.com/is a Georgia-based multidisciplinary artist and activist. Her approach to art and activism is informed by the principals of Disability Justice and her lived experience as a queer and Disabled woman. At the age of 17, Sonya released a full length documentary on disability, The Souls of Our Feet (2015). Her writing has been published in anthologies, blogs, and featured in various theatre productions. Fortunate to have studied and crafted dance across the United States, Sonya has been choreographing and performing on and with ability-diverse bodies and concepts since 2011. Most recently, she wrote, choreographed and performed Waves With Nowhere to Go, a dance poem, with support from Dance/NYC's 2021-2022 Disability. Dance. Artistry Residency. She holds a Bachelor of Arts in Arts Management from Purchase College, SUNY, where she choreographed and produced a six piece contemporary dance production, This Body's Heart, depicting her experiences with disability. This Body's Heart served as a case study to strategically apply her understanding of the principles of Disability Justice to a rehearsal process, with the goal of deconstructing existing ableist standards of rehearsal processes. This case study and her subsequent findings are detailed in her written thesis, This Body's Heart: Leveraging Dance Processes for Cultural Liberation, for which she was awarded the 2020 Jandon Award for achievement in Arts Management. She is a company dancer with Full Radius Dance, as well as the former Co-Executive Director of Dance for all Bodies. Sonya is the 2022 Barbara Seegert Memorial Housing Grantee, which partially supports this work. Happiest when creating and building community, Sonya dreams of and strives for a more equitable, accessible, artistically daring world.
Choreo-Lab Dancers:
Caitlin Knowles, Michelle Mantione, Amy Ashley, Kiera Bono, Mae Eskenazi
AXIS Company Dancers:
Yuko Monden Juma, JanpiStar, Sonsherée Giles, DeMarco Sleeper
AXIS Choreo-Lab is generously funded by the Andrew W. Mellon Foundation